Relay For Life Colleton County
May 17, 2019

to

May 18, 2019
Friday, May 17, 2019 - 6:00pm

to

Saturday, May 18, 2019 - 12:00am
It takes teamwork to fight cancer. Join us, and together, we'll attack cancer in our community and, eventually, defeat our biggest rival.

This year's theme:
"RELAY YOUR WAY"
Our goal is to allow everyone to get creative with your booths, feel free to pick an individual theme for your team, most of all just have fun with it!!!!!!

Team packets are available at Heritage Trust, 814 N Jefferies Blvd., Walterboro, SC for pick-up. They will have luminarias there for pickup along with a folder with all information for this year. These folders have one copy of each form please use these to make copies.

You can also visit www.relayforlife.org/colletonsc to sign up and for more information.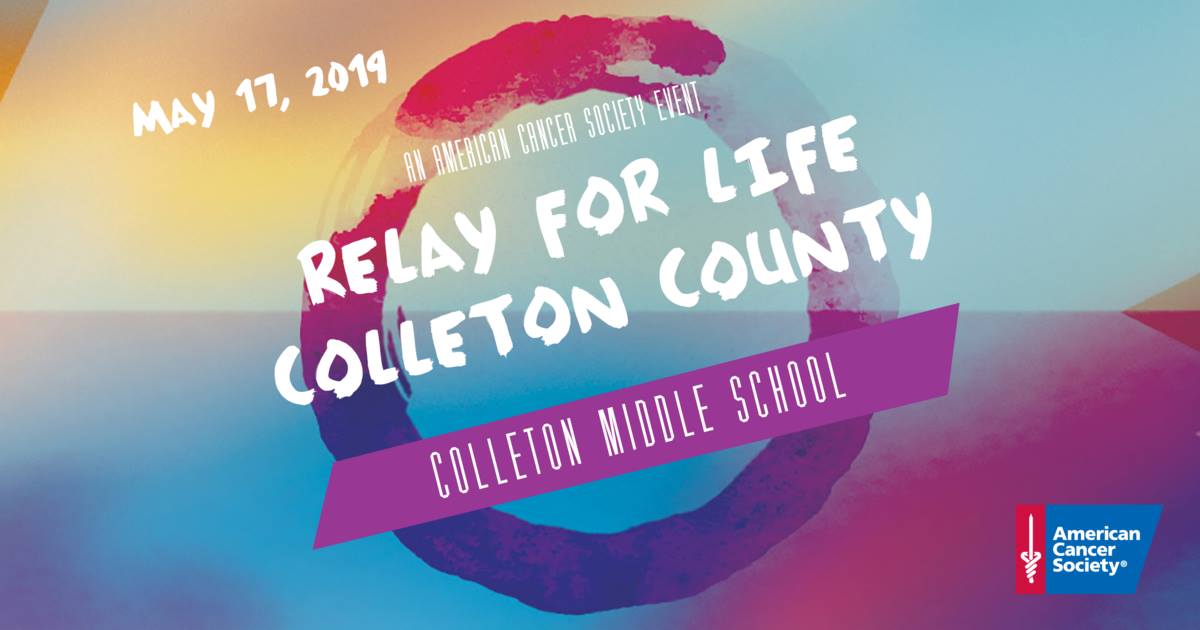 Location:
Colleton County Middle School
1379 Tuskegee Airmen Drive, Walterboro, SC 29488
https://www.facebook.com/events/960922054111588/