What to Do
Walterboro Wildlife Sanctuary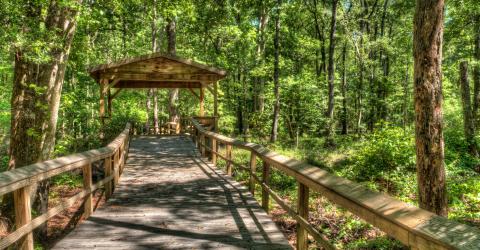 Location
Detreville Street
Hours
Daily from dawn to dusk
Comprised of over 800 acres of braided creek and hardwood flats. The sanctuary offers boardwalks, bridges, bike and walking trails for viewing natural lowcountry wildlife and beauty. Spanish moss drips from Cypress trees and wildflowers abound as you pass a beaver pond, duck pond, butterfly garden. Free admission.
South Carolina Artisans Center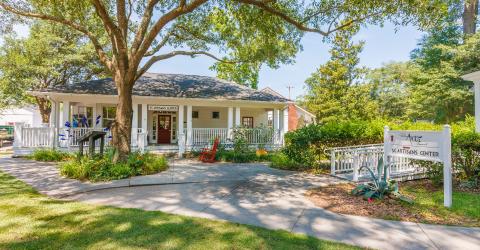 Location
334 Wichman St., Walterboro, SC 29488
Hours
Monday–Saturday, 10 am–5:30 pm
Representing over 300 of the State's finest juried artists and craftsmen, demonstrations and exhibits. It's mission is to preserve and perpetuate the folk art and fine craftsmanship of South Carolina artisans while creating a better understanding of the state's rich cultural heritage.
The Colleton Museum & Farmer's Market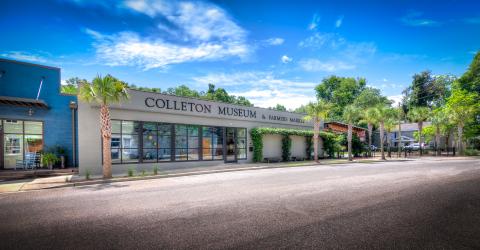 Location
506 E. Washington St.
Hours
Tuesday – Friday, 10:00 am – 5:00 pm
At out new location. Museum features exhibits on Colleton County's history, Natural Resources, Plantation Era relics. Listed on the National Register of Historic Places.
Tuskegee Airmen Monument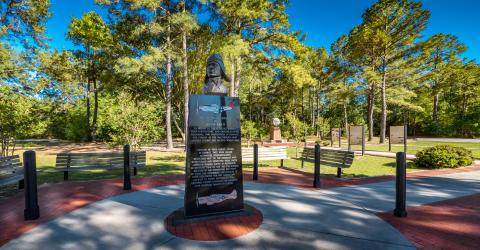 Location
Hwy. 17A,Walterboro Airport
During World War II, the Walterboro Army Airfield served as a training ground for Army airmen including a group of the Tuskegee Airmen. In May, 1997, a monument honoring their bravery was placed at the site. This was also the site of a POW camp and base hospital.
The Bedon-Lucas House Museum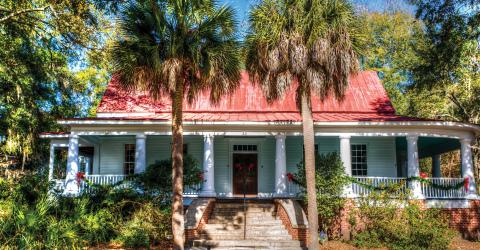 The Headquarters of the Colleton County Historic & Preservation Society, the Bedon Lucas house is located close to Walterboro's first settlement in Hickory Valley, it was constructed in 1820. In 1996 the Colleton County Historical & Preservation Society raised funds to purchase and restore the building. For tours please visit the Colleton County Historical & Preservation Society page.
Walterboro Library Society Building (Little Library)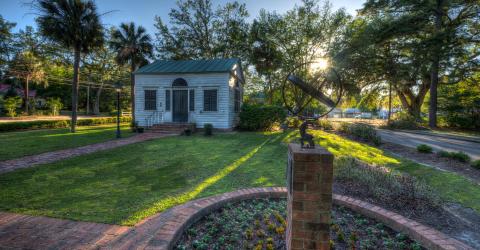 Location
803 Wichman St./Fishburne St.
Walterboro Library Society Building is a historic library building located at Walterboro, Colleton County, South Carolina. It was built in 1820, and is a small, white, Federal style frame building with a side-gabled roof. The front façade features a Palladian-style door surround capped by a fanlight. The building is occupied by the Colleton County Historical Society. When Walterboro was incorporated in 1826, the town boundaries were established as "3/4 of a mile in every direction from the Walterboro Library."[2][3]
Old Water Tower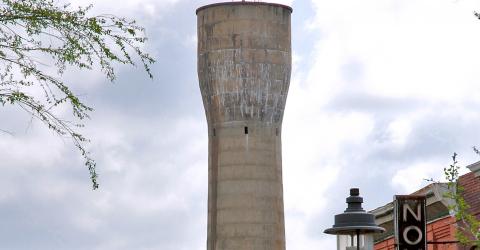 Location
Memorial Ave./ Washington Street
The tower (built around 1915) is built of reinforced concrete and is 133 feet high. The tank section above the windows holds 100,000 gallons of water. At the base of the Tower are three jail cells where travelers, if stranded here many years ago and not able to pay for lodging, were allowed to stay here.
Colleton County Courthouse
Self-Guided Tour of Historic Walterboro
Location
The tour is designed to walk you through Walterboro's intriguing past as it evolves into today's lifestyle with 55 points of interest. There are two historic districts located in Walterboro: Historic Hickory Valley, a largely residential area with homes dating between 1814 and 1929; and the Walterboro Historic District, which covers the historic businesses and the lovely small town full of southern charm and heritage. Both districts having listings in the National Register of Historic Places. Brochures are available at the Walterboro Welcome Center (1273 Sniders Hwy. 538-4353), the SC Artisans Center, Colleton Museum, and Walterboro Chamber of Commerce.