Traditions
We were up early the next morning, ready for more shopping action.
Even though it was spring, no trip would be complete for us without a stop at the Old Bank Christmas & Gifts. Housed in a remodeled bank, this shop with a giant clock out front specializes in holiday decor. As the name implies, their specialty is Christmas, though they sell collector items for all the major holidays.
The Christmas ornaments, wreaths and tree toppers always get me in the holiday spirit. It was a treat to shop for Christmas decor that would work for the mantelpieces and nooks of our house.
I wound up buying a trio of Santa Claus figurines, gold garland, and a couple of Easter trinkets. Those are great, but my real prize purchase was something I couldn't even fathom finding. It was a Christmas moose carved from wood. On its own, it was all sorts of cute with large antlers and a green and white scarf, but it was so similar in style to a Christmas mouse that I inherited from my grandmother that it became an instant holiday friend. Everything else went carefully packed in the back of our covered truck. The moose, though, I let sit beside me in the cabin.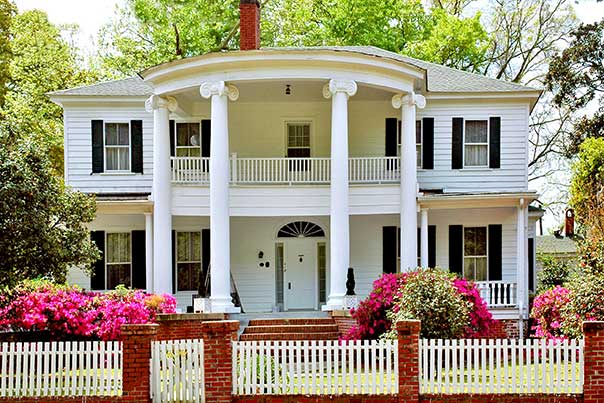 We took time to enjoy a nice meal before heading home. Carmine's Trattoria is where we feel like we step into Italy as we cross the threshold. Chef Giuseppe brought his talent from the southern end of the boot. We always start with fresh bread and olive oil for dipping followed by authentic entrees and ending with the tiramisu. This time, I had a creamy, savory risotto con Portobello, and Dan went with his favorite—lobster ravioli.
With stomachs full of good food and a truck full of antique finds, we drove home.
Excited by our new treasures and refreshed by the atmosphere, I felt truly successful with our quick getaway.
Discover treasures of your own in Walterboro, South Carolina!